Root Canal Treatment means Cleaning and disinfecting of nerve chamber, Best Root Canal Treatment in Delhi is now available by Best Root Canal Specialist in Delhi that too Painless Root canal treatment. Read till the end to see the process, Patients experience, and Root Canal Treatment Cost or RCT price in Delhi.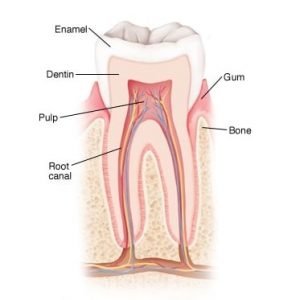 What is root canal treatment (RCT) ?
Our tooth has three layers outer layer is Enamel, the middle layer is Dentin, and the innermost layer is pulp.
Whenever there is any cavity, decay involving outer two layers then filling is possible,
 but in case cavity/decay/irreversible damage involving pulp chamber, then it can be treated by Root Canal treatment.
Root Canal treatment also called RCT. It is an art of dentistry to save a tooth from removal when the infection has reached its nerve portion (Pulp Chamber).
Checkout Experience of Few Root Canal Patients:-
⭐⭐⭐⭐⭐

Professor from USA  sharing his experience after getting rct from Dr Puneet Arora
⭐⭐⭐⭐⭐

Doc visited especially from Ladhak sharing his experience. 
⭐⭐⭐⭐⭐

Patient sharing her experience after rct / root canal treatment
⭐⭐⭐⭐⭐

Patient sharing her journey for rct by Dr Puneet Arora
⭐⭐⭐⭐⭐

Patient sharing her Experience
⭐⭐⭐⭐⭐

Patient sharing experience 
⭐⭐⭐⭐⭐

Doc from Gov. Hospital Left feedback after rct
When is Root Canal treatment required?
Whenever there is decay in the tooth (black tooth /cavity/decay), if decay reaches the nerve Portion of our tooth (also called Pulp Chamber)
We usually have two options
Either to take that tooth out (Tooth Removal /Extraction: which is not advisable until the tooth is in terrible condition.

We can save it with Root Canal Treatment
There are other situations where we need a root canal, for instance, Any trauma to the tooth, in some cases of smile correction as well.
What is the root canal treatment procedure?
Root Canal Treatment in Delhi at Geetanjali Dental Options is performed by the best root canal specialist in Delhi under excellent care, using new and highly advanced techniques to make it as painless as possible.
We begin with the local anesthesia to numb the tooth. Procedure for Root Canal Treatment:-
How do I know if the root canal treatment is the best choice?
It is always the best choice to save a natural tooth (until it is badly damaged or shaking a lot).
With the advancement in technology and the use of the state of the art equipment, the procedure becomes most comfortable and painless, which was not possible earlier. After the procedure, your teeth function like a normal tooth.
Is root canal treatment a painful procedure?
The main aim of the root canal treatment is to relieve pain caused due to the swelling and infection in the pulp/nerve chamber.
It is our utmost concern to make root canal treatment as painless and comfortable for you as possible. The procedure is done under local anesthesia and with the latest equipment and techniques.
After the procedure, your tooth might feel a little different from the other, but this sensation is temporary, which depletes with time.
Always Remember root canal treatment is there to relieve you of the pain and infection and not to make it more painful for you.
⭐⭐⭐⭐⭐

Naval officer sharing his experience
⭐⭐⭐⭐⭐

Medico,Staff at AIIMS visited for Rct
⭐⭐⭐⭐⭐

Doc From Russia took Root Canal sharing her experience.
⭐⭐⭐⭐⭐

Dr Mohan (medico) sharing his experience after root canal by Dr Puneet Arora
⭐⭐⭐⭐⭐

Patient testimonial
⭐⭐⭐⭐⭐

Patient sharing Rct experience
⭐⭐⭐⭐⭐

Patient Feedback for Root Canal
⭐⭐⭐⭐⭐

Pediatrician from Pdt Madan Mohan Hospital visited for Rct
How many appointments will root canal treatment take?
Painless Root canal Treatment in Delhi can require one or more sittings depends upon the underlying infection, but Multiple sitting root canal treatment usually is completed in 2 to 3 sessions.
What are the side effects of root canal treatment?
There are no as such side effects of the root canal, but our tooth becomes more brittle after root canal treatment as there is no blood supply for the nourishment of tooth,
and is prone to fracture and decay. So to avoid such a situation, it is recommended to get crown /cap on the root canal treated tooth.   
What is the prognosis of a root canal treated tooth?
A properly root canal treated and crowned tooth with a meticulous oral hygiene regime followed by the patient make your tooth function for many years to come.
What does the Root canal treatment Cost in Delhi?
As now we know, the root canal involves the cleaning and disinfection of nerve chambers. 
Factors Influencing RCT Cost / cost of RCT 
Complexity of the Case: The complexity of the tooth's condition plays a crucial role in determining the cost of RCT. Teeth with multiple canals, severe infection, or complex anatomical structures may require additional time, expertise, and resources, thus resulting in higher treatment costs.

Material Quality: The type and quality of materials used during the RCT procedure can influence the overall cost. Dentists may use different types of filing materials, dental cement, and sterilization techniques, which can impact the price.
Understanding RCT Cost in Delhi
The cost of RCT in Delhi can vary based on the factors mentioned above. 
Conclusion
Root canal treatment is a valuable dental procedure that can save a severely decayed or infected tooth, alleviating pain and preventing the need for extraction. The cost of RCT in Delhi can vary based on several factors, including the complexity of the case, location of the dental clinic, dentist's expertise,
Every tooth is not the same. The number of canals varies from tooth to tooth, also some are straight, and some are curvy, and some are super curvy like s shape canals.
 As the level of complexity varies from tooth to tooth, so exact root canal treatment cost depends upon the complexity of the case that our dentist will let you know upon consultation.
still doubt regarding the cost of root canal treatment (RCT cost) Book an Appointment now.
still have a query call above mentioned no.s
Our Clinic is located in Geetanjali Enclave, Malviya Nagar,easily approachable from saket ,Panchsheel park,sarvodaya enclave,press enclave,lado sarai,mmtc colony,katwaria sarai, mehrauli,chattarpur .  if you are looking for Best Root Canal Specialist in Delhi then contact us.
Checkout Few Treated Cases and Patients Feedback:-
Anjali

⭐⭐⭐⭐⭐

I was looking for the Best Root canal specialist in Delhi, and I came across Geetanjali Dental Options. i called them as I was in pain; they accommodated me and began my treatment the same day. initially, I was very much scared, but after treatment, I can tell you my experience was best.if you are looking for Painless Root Canal Treatment Delhi then go for Dr. Puneet Arora's Geetanjali Dental Options
Somya

⭐⭐⭐⭐⭐

I was in pain when I was searching for Best Root canal specialist who can offer Best Root canal treatment in Delhi. i called a few of my friends. They suggested Dr. Puneet Arora at Geetanjali Dental Options. Dr. Arora explained the treatment in detail, and I agreed to start the same day. He did the whole root canal the same day that too pain-free.later I opted for another root canal after a week that too without any pain.i recommend
Vijramjit Singh

⭐⭐⭐⭐⭐

It was an good experience visiting Dr. Puneet for root canal treatment of my molar teeth. Recommendations were very genuine and I would be visiting them in future for any dental issues. Cheers and keep up the good work.
Dr. Deeksha Sharma

⭐⭐⭐⭐⭐

Dr. Puneet Arora is a dentist of doctor.i and my whole group goes to him.he did 3 root canal all pain free.and all my friends who got their root canal from him had a great and painless experience .recently my father also took few fillings .he too is happy .so for all of us he is our family dentist.

I recommend Dr. Arora to anyone looking for best dental treatment in Delhi India.

Regards

Dr. Deeksha Sharma

Pediatrician